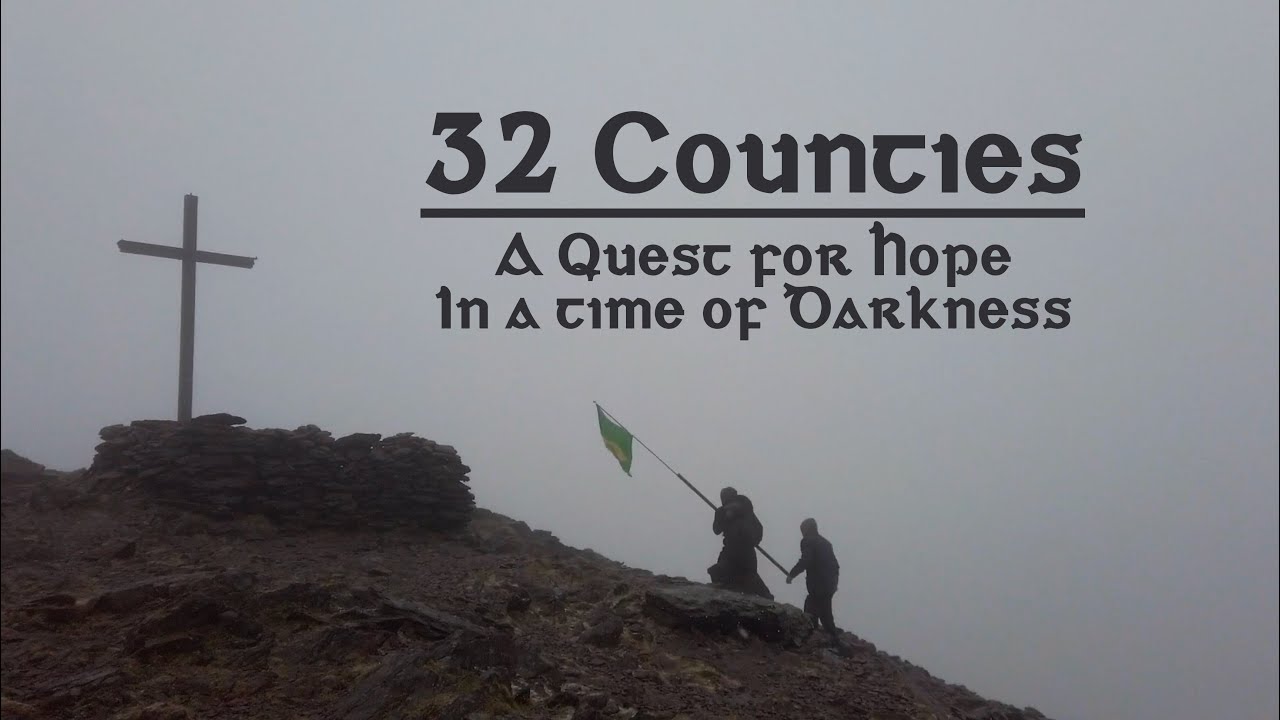 Stephen Murphy discusses the film '32 Counties – A Quest for Hope in a Time of Darkness'
(Stream / download audio at bottom of page)
In the winter of 2021, three artists – Aidan Killian, comedian; Tiernan O'Rourke, musician; and Stephen Murphy, poet – came together as brothers and set out on a quest to call in the intentions of love, healing, and freedom to the land of Éire. Over the course of 32 days they planted 32 flags on 32 mountains in the 32 counties of the sacred island of Ireland. The movie begins with a quote from the great Irish philosopher and mystic, John Moriarty: 'Unless there's wildness round you, something terrible happens to the wildness inside of you.'
The flag they chose was not the tricolour of contemporary usage, but the ancient flag of the Irish Citizens' Army, immortalised as the flag referred to in the opening words of the 1916 Proclamation: In the name of God and of the dead generations from which she receives her old tradition of nationhood, Ireland, through us, summons her children to her flag and strikes for her freedom. Aidan, Tiernan, Stephen: This is their story. Love not fear, healing not sickness, truth not lies, freedom not enslavement.
Bumper music: Cliff Martinez 'Traffic OST'
Enya 'The Celts' and 'Watermark'
3 comments
Leave a Reply
You must be logged in to post a comment.