Found 3 posts tagged 'Luigi Sciambarella'
August 6, 2020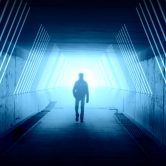 David Ditchfield discusses his book Shine On: The Remarkable Story of How I Fell Under a Speeding Train, Journeyed to the Afterlife, and the Astonishing Proof I Brought Back With Me. This is a two part interview. Part one is here
(Stream / download audio at bottom of page)
In the second part we explore David's NDE in more detail, the overlap such experiences have with psychic phenomena and altered states of consciousness, and the potential implications for the survival of our species and our understanding of the nature of reality itself. Personal transformation aside, the most profound way in which NDEs affect wider society, and the source of their positive potential for our future, is in how they change attitudes and behaviour towards others and towards the planet as a whole. Losing one's fear of death, discovering a vibrant new zest for life, abandoning attachment to material things, and striving to help others can create ripple effects with potentially global reach. Even simply reading about NDEs can generate these transformative effects in individuals. Given the possibility of a species-wide near-death experience in the shape of social and environmental collapse, are we being impelled to evolve or die?
Bumper music: Cliff Martinez 'Traffic OST'
David Ditchfield 'The Divine Light'
Download (Duration: 34:12 — 31.3MB)
altered states of consciousness, Anthony Peake, consciousness, dreams, evolution, God, Graham Nicholls, Indigenous societies, life after death, Luigi Sciambarella, Near Death Experience, Penny Sartori, psychedelics, psychic phenomena, time, William Buhlman
June 11, 2020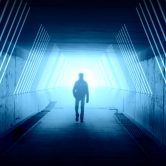 David Ditchfield discusses his book 'Shine On: The Remarkable Story of How I Fell Under a Speeding Train, Journeyed to the Afterlife, and the Astonishing Proof I Brought Back With Me'. Across thousands of years, people have described one of the most astonishing of all human phenomena: the near-death experience, or NDE. A near-death experience is a profound psychological event that may occur to a person close to death or in extreme physical or emotional crisis. The associated emotions are intense, and most commonly include peace, love, and bliss, although a substantial minority are marked by terror, anxiety, or despair. Most people come away from the experience with an unshakable belief that they have learned something of immeasurable importance about the purpose of life.
altered states of consciousness, Anthony Peake, consciousness, Graham Nicholls, life after death, Luigi Sciambarella, Near Death Experience, Out of Body Experience, Penny Sartori, William Buhlman
October 25, 2013
Luigi Sciambarella of The Monroe Institute discusses altered states, lucid dreams and the evolution of consciousness. Out of body experiences (OBEs) and other altered states of consciousness offer some of the most compelling evidence that reality extends beyond our five senses, and that consciousness itself transcends death. These experiences can also lead to awareness that the universe is fundamentally a multidimensional energy field and that all things within it are interconnected. Such realizations hold powerful potential for personal growth, self-healing, problem solving, creativity and – ultimately – profound spiritual awakening.
Download (Duration: 1:05:32 — 60.0MB)
altered states of consciousness, consciousness, life after death, Luigi Sciambarella, meditation, quantum physics, reincarnation