Found 3 posts tagged 'Elon Musk'
October 17, 2018
Frank Joseph discusses his book Military Encounters with Extraterrestrials – The Real War of the Worlds.
(Stream / download audio at bottom of page)
Although close encounters with alien spacecraft are reported as far back as Ancient Egypt, it wasn't until the 20th century that UFO sightings and extraterrestrial encounters were truly documented, due to advances in technology as well as the vast increase in incidents, particularly with military forces.
Revealing his extensive research, Frank Joseph presents a comprehensive history of armed confrontations between humans and extraterrestrials in the 20th and 21st centuries. He explains how, with the development of atomic bombs and ballistic missiles, the frequency of extraterrestrial intervention in human affairs increased dramatically. He documents incidents both famous and little known, including 'foo fighter' sightings and battles with Allied and Axis combatants during World War II, and eye-witness reports from encounters during wars in Korea, Vietnam, Iraq, and the ongoing hostilities in the Middle East. He examines evidence for the shoot-down of 'flying saucers' at Roswell and other locations, alien sabotage of nuclear weapons, and in-flight abductions of both human crew and aircraft. He explores the evidence for the Battle of Los Angeles, which occurred three months after Pearl Harbor, and the details of Operation Highjump, the U.S. Navy's alleged defeat in Antarctica by ET forces seventeen months after the atomic bomb was dropped on Nagasaki, while also uncovering evidence of secret Antarctic German bases.
The author then examines recent examples of alien interdiction in Earthly affairs, such as the meltdown of the Fukushima nuclear plant in Japan and the fiery abort of Elon Musk's Falcon 9 missile launch. Finally, we consider the issue of disclosure and ask, if hard evidence of Earth visitations by extraterrestrial life really exists, will it ever be admitted by those who hold its secrets?
Previous interview with Frank Joseph:
Our Dolphin Ancestors
Bumper music:
Cliff Martinez 'Traffic OST'
Klaus Schulze 'La Vie Secrete'
Ancient Aliens, Conspiracy Theories, Elon Musk, extraterrestrial life, Frank Joseph, mainstream media manipulation, NASA, Nazis, space travel, The Moon, UFOs
February 26, 2018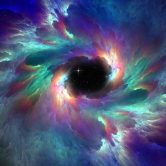 Jim Elvidge discusses his book 'The Universe – Solved! A New Provocative View of the True Nature of Reality'. Have you ever felt that there was something odd about the world we live in? Something about reality that isn't quite random, as it should be? Something a little too organized, a little too planned, a little too programmed? What if reality isn't really what you think it is? What if our world is just like one big video game? According to Elvidge, it's actually not as far-fetched as it seems. Within 30 years, he maintains that we will be able to create virtual environments indistinguishable from our current reality. Within a few more decades, even physical realities will be manufactured. He also believes that we are marching toward an inevitable merge with machines and artificial intelligence. What's more, we may even have already reached that point and it's simply impossible to tell.
altered states of consciousness, artificial intelligence, consciousness, dark matter, Elon Musk, Higgs boson, Indigenous societies, Individual Freedom, Jim Elvidge, life after death, materialism, metaphysics, philosophy, quantum physics, Simulation Hypothesis, technology, The Matrix, time, time travel, Tom Campbell, transhumanism, virtual reality
February 18, 2018
John Michael Greer discusses his book 'The Retro Future – Looking to the Past to Reinvent the Future'. To most people paying attention to the collision between industrial society and the hard limits of a finite planet, it's clear that things are going very, very wrong. We no longer have unlimited time and resources to deal with the economic and environmental crises that define our future, and the options are limited to the tools we have on hand right now. 'The Retro Future' is about one very powerful idea: deliberate technological regression. Technological regression isn't about 'going back' – it's about using the past as a resource to meet the needs of the present, and maybe the future too. It starts from the recognition that older technologies generally use fewer resources and cost less than modern equivalents, and it embraces the heresy of technological choice – our ability to choose or refuse the technologies pushed by corporate interests. People are already ditching smartphones and going back to so-called 'dumb phones' and land lines, and e-book sales are declining while printed books rebound. Clear signs among many that blind faith in progress is faltering and opening up the possibility that the best way forward may well involve looking back.
climate change, collapse of society, consumerism, depopulation, Elon Musk, energy crisis, Indigenous societies, John Michael Greer, peak oil, renewable energy, sustainability, technology, transition movement